Pale Horse Moving, Pestilence on the Move Again: Warning Issued Over 'Tomato Flu' With Dozens of Children Already Infected
HNewsWire: Scientists have warned that the 'tomato flu' is showing signs of widespread spread, implying that we may be in for another major virus battle.
We're still fighting COVID-19 as monkey-pox spreads, so why not add another virus to the mix?
The tomato flu, so named because of the painful-looking red blisters that appear on the patient's skin, was first identified in India on May 6.
Tomato flu has symptoms similar to monkeypox. Photographer: Jozef Polc / Alamy According to a study published in The Lancet Respiratory Medicine Journal, the flu has infected 82 children under the age of five, with an additional 26 suspected cases up to the age of ten.
The virus causes a fever and joint pain similar to COVID-19, but it is unrelated to the illness.
Other symptoms have included vomiting, diarrhea, dehydration, and very rare cases of limb color change.
According to the study, "the rare viral infection is endemic and is considered non-life threatening; however, due to the dreadful experience of the Covid-19 pandemic, vigilant management is desirable to prevent further outbreaks."
The researchers did not rule out the possibility that the virus is a new strain of the viral hand, foot, and mouth disease, which has become more common in children under the age of five.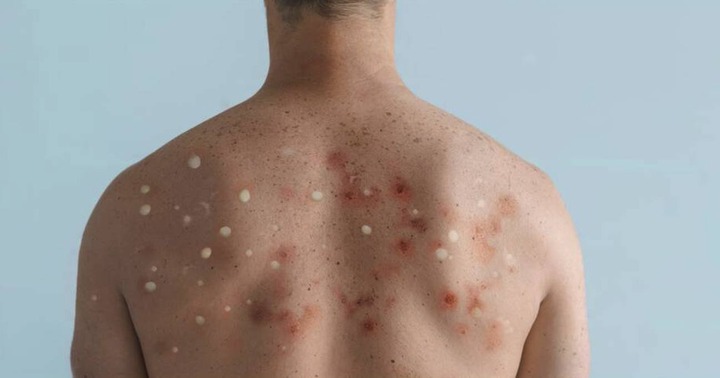 Disease of the hands, feet, and mouth.
Children are more vulnerable to infection due to close contact and are more likely to use nappies, touch unclean surfaces, and put dirty things directly in their mouths.
It's probably the one time you should teach your child that sharing is not the same as caring. "Given the similarities to hand, foot, and mouth disease," the report continued, "if the outbreak of tomato flu in children is not controlled and prevented, transmission could lead to serious consequences by spreading in adults as well."
As with COVID-19, scientists recommend isolation for confirmed and suspected cases for up to seven days to prevent infection spread. The disease has so far only affected and been identified in Kerala's Kollam district, but an endemic alert has been issued in neighboring Tamil Nadu and Karnataka.
Will Putin Fulfill Biblical Prophecy and Attack Israel?