Scourge of Earth: Map Shows Wildfire Outbreak Sweeping Across Us Amid Mega-Drought—Day of Wrath Coming People it's Tribulation
HNewsWire: According to new data from NASA's Fire Information for Resource Management System (FIRMS), a wildfire epidemic is spreading throughout the nation.
The FIRMS interactive map illustrates that wildfire activity is spreading throughout the country's Southeast, Midwest, and Southwest areas, despite one of the worst mega-droughts in 1,200 years.
According to a Wednesday update from the National Interagency Fire Center (NIFC), more than 3,700 wildland firefighters and staff are assigned to eleven significant fires.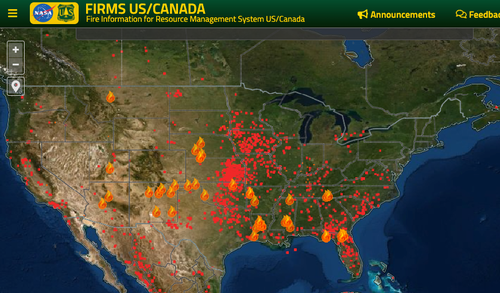 "The Southwest region, where five incident management teams are allocated, continues to have the highest major fire activity. A major fire in Nebraska has been allocated to one complicated incident management team "NIFC said.
Since the beginning of the year, more than 21,181 wildfires have burnt 1,080,836 acres in the United States, according to the department. This is more than the 10-year average of 14,958 wildfires consuming 727,141 acres. Due to "severe dryness" and heavy winds, Texas has seen some of the most deadly wildfires.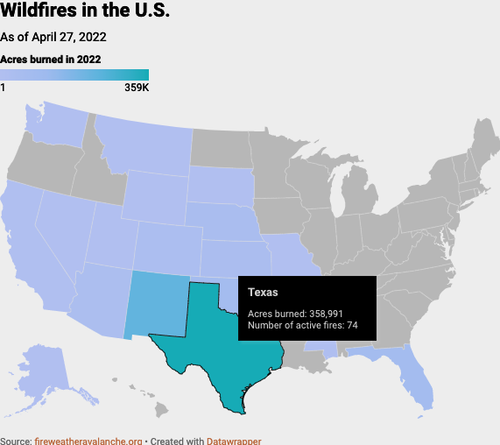 Drought conditions are severe to extreme throughout most of the United States' West. The advent of flames is unsurprising.
Recent estimates by federal government meteorologists show that drought conditions may increase as the Northern Hemisphere has a 59 percent risk of La Nia over the summer. This would result in drier circumstances, which might trigger even more wildfires.
In the Northern Plains, however, previous floods has wiped off farmlands and delayed crops, potentially causing significant global food supply chain difficulties.
Natural catastrophes afflicting the United States include mega droughts, wildfires, and historic floods.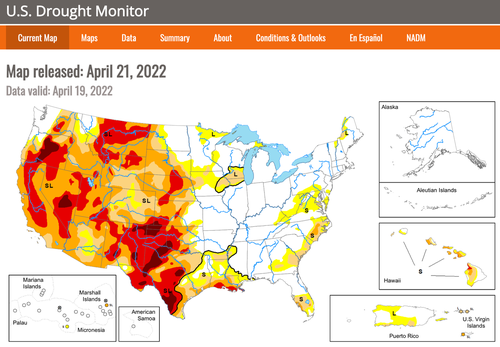 SRH: The light went out in the church, and that's the reason the world got dark. Dark times were perpetrated by the "last one out, turn out the lights" "The church lights have gone OUT". What's so Hard to Understand, We Have Taking God out of Society, the End Result "Mayhem"
Will Putin Fulfill Biblical Prophecy and Attack Israel?