Advisory: Be careful of what you read on social media. The algorithms used by these platforms have no regard for Biblical truth. They target your emotions to keep you engaged on their site so their advertisers can drop more ads. These platforms exist to enrich their stockholders. Consider God's promise to Believers in James 1:5, "If any of you lacks wisdom, you should ask God, who gives generously to all without finding fault, and it will be given to you."
one of our RedState diarists Dana Pico mused,
"There are times that I wonder if today's Democrats see George Orwell's 1984 not as a warning but a model of good government."
In celebration of a 2020 that desperately needs to come to an end, here is a list of the Top 10 Worst Mayors in the nation. These mayors most definitely use Orwell's 1984 as their policies and procedures manual, if not their Bible.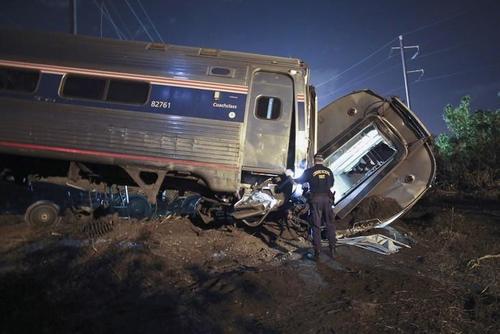 It comes as no surprise that all 10 of the mayors on the list are Democrat (something about that political party), and that five of the 10 are mayors of West Coast cities (something about the Pacific Ocean).
Several of the mayors have overseen a mass exodus of people from their cities, and even their state in a 10-month period. But most of all, every one of these mayors stand out as abject failures of governance, with constituents that literally despise them.
Without further adieu, here is the Top 10 Worst Mayor's list for 2020:
10. Michael Hancock (Denver)
Denver Mayor Michael Hancock could have stayed under the radar and never made it to the Top 10 on this list. But thanks to his Holiday Hypocrisy, he landed firmly in the final spot.
My colleague, Scott Hounsell wrote:
"According to the news report, Denver Mayor Michael Hancock was spotted leaving the state to go spend Thanksgiving with his daughter in Mississippi. The Mayor's office said that the Mayor had canceled his big holiday dinner this year, but "traveled alone" (aside from the whole public transportation and flying from a crowded airport thing).

"His flight allegedly also took off 30 minutes after he posted this little gem to his Twitter account:"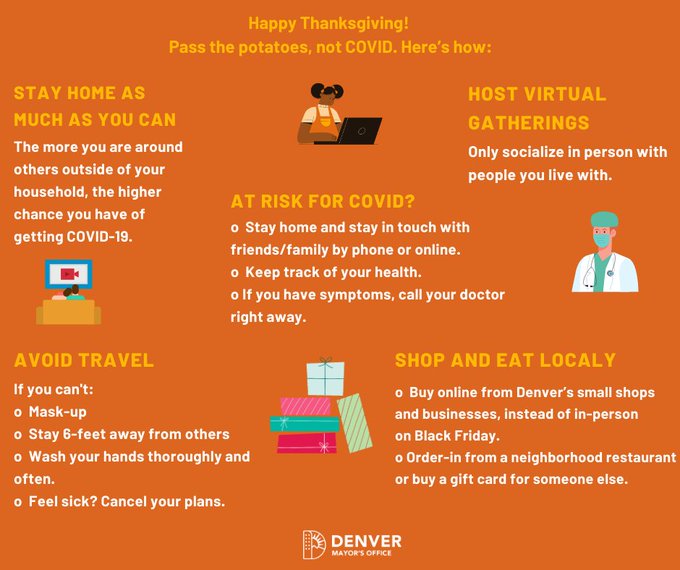 Local investigative reporter Nicole Vap dropped the hammer, exposing Mayor Hancock's hypocrisy of not only telling others to stay at home, but hopping a flight from Colorado to Mississippi without so much as an eyelash blink.
BREAKING: After telling people to avoid travel this thanksgiving Denver Mayor Michael takes off from DIA to travel to visit family. #9newsAfter warnings to avoid travel, Denver Mayor Hancock flies to visit family for Thanksgiving Denver Mayor Michael Hancock has told people to avoid travel in order to slow the spread of the novel coronavirus, which is at record levels in the city.9news.com
Of course he did! Lockdown for thee, but not for me!
Hancock was "deeply regretful" about his decision, saying he led with his heart and not his head.
When do they ever lead, let alone actually use their head to do so? Asking for a friend.
9. Sam Liccardo (San Jose)
Our first Coastie Mayor enters the fray. San Jose Mayor Sam Liccardo, like Hancock of Denver, probably could have avoided this list too; but, when you dictate to people that they are required to follow certain behavior, you better make sure you're dictating to yourself.
Liccardo decided the City of San Jose needed to be scolded and reminded…
Cases are spiking, in part because we're letting our guard (and masks) down with family & friends. Let's cancel the big gatherings this year and focus on keeping each other safe Quote Tweet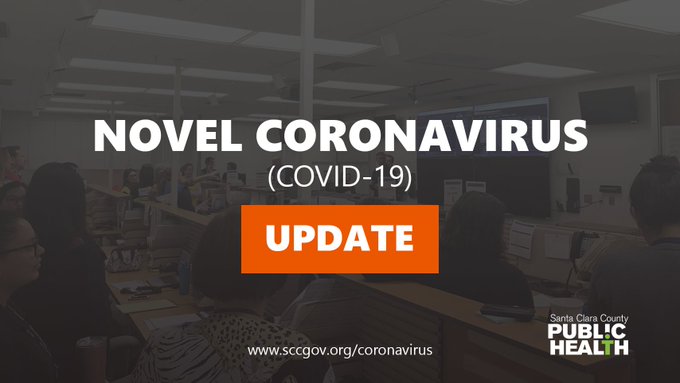 Healthy SCC@HealthySCC · Nov 24, 2020Update: 512 new #COVID19 cases and 3 additional deaths were reported to @HealthySCC, reflecting new diagnoses and deaths occurring over the past several days. Heartfelt condolences to patients and their families and friends. Data dashboard: http://direc.to/dsas
Another plug for local journalism, as I reported:
"San Jose Mayor Sam Liccardo (Democrat-Duh), ignored his own protocols <clutch the pearls!> and had Thanksgiving with family members outside of his own household.

" 'The NBC Bay Area Investigative Unit has learned Liccardo celebrated with his elderly parents at their Saratoga home with an unknown number of other guests. While the mayor's staff did confirm the dinner took place, they have not disclosed how many other people attended, how many different households were present, and whether any of those in attendance wore masks while not eating.' "
So much for Liccardo avoiding the big gatherings and keeping people safe. The San Jose Mayor assumed because he wasn't Governor Gavin Newsom, that no one would be watching. Dude, we're all stuck at home—you know we're watching.
Replying to @sliccardoYour voice is now irrelevant. Please step down. YOU are the danger.
8. Steve Adler (Austin)
Austin Mayor Steve Adler has been a zealot for COVID rules and mask compliance. His Twitter profile shows he is the perfect poster child for mask adherents:
Between criticisms of Republican Texas Governor Greg Abbott, Adler makes sure to post statistics from the County Department of Health and information on how YOU can stop the spread. While he was gaslighting his constituents pretending to be "all in it together", Adler was posting his crumbs of wisdom from a vacation home in… wait for it… Cabo San Lucas.
From my family to yours, Happy Thanksgiving. It's just our household in our home today, trying new traditions& connecting virtually with our daughters and family. It's hard being physically distanced but there's still so much to be thankful for this year: https://l8r.it/pleO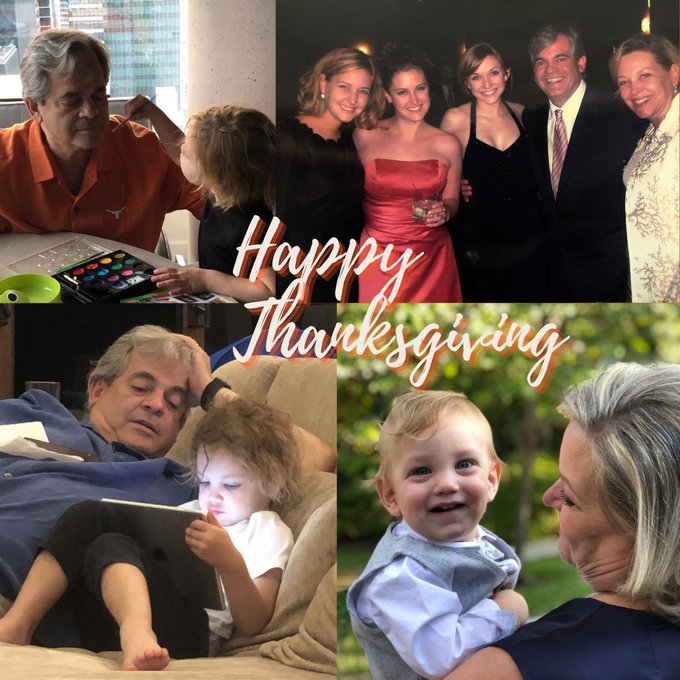 Kira Davis unveiled this stunning hypocrisy:
"Adler agreed, and just ahead of Thanksgiving he posted a video to his Facebook page once again encouraging Austinites to stay home, avoid travel and forgo Thanksgiving with family in the name of safety. He suggested that Austin may have to close again if people did not comply.

"What he did not disclose is that he sent the message from his family timeshare in Cabo San Lucas.

"In case you're not a big geography fan…that's in Mexico.

"In an exclusive report, The Statesman reveals that recently Adler hosted an outdoor wedding for his daughter with at least 20 guests.
Even after being exposed, Adler had the unmitigated gall to post this to his Twitter account:
We remain in Stage 4 of COVID-19 risk-based guidelines.
Limit interactions
Mask
Stay home when you can, especially when sick
Watch your distance
Wash your hands 1/431526Mayor Adler | wear a mask.@MayorAdler·7-day average of new hospitalizations 32 38,377 positive cases, 332 new 2,551 active cases 483 deaths, no new 218 hospitalized 75 in ICU 46 on ventilators 6.5 positivity rate (<5 good) This not equal across demographics. More on COVID-19: http://austintexas.gov/covid19 2/4213Mayor Adler | wear a mask.@MayorAdler·ICYMI I went over these numbers and trends tonight on Got a Minute: https://youtu.be/1pX4G4z4LQs. 3/4
Got a Minute 11-30-20. Latest COVID-19 numbers and updates Join us tonight at 7 pm for the latest COVID-19 numbers and updates.youtube.com
Maybe if he paid more attention to the home fires, he wouldn't get called out by the Governor of Texas for the city's crime problem.
7. London Breed (San Francisco)
Our second Coastie in the running for the Top 10 sweepstakes. Besides the most pretentious name this side of Stockton, the San Francisco mayor's woke governance has seen an exponential increase in homelessness, drug use and public nudity on the streets, not to mention dodging fecal matter on all the major thoroughfares.
Breed has also overseen the exodus of several Silicon Valley heavyweights, including Palantir's Alex Karp, and Oracle's Larry Ellison. Yet, like Governor Gavin Newsom, and another mayoral entry, Breed targets churches as vectors of COVID spread, and complains that Newsom's replacement of Senator Kamala Harris with someone who isn't a Black female is a slap in the face.
Mayor Breed slapped her own constituents in the face when, on the heels of Newsom's infamous visit, Breed also dined at the pricey French Laundry. As Jen Van Laar reported, Breed
"attended the 60th birthday party of socialite Goretti Lo Lui at the exclusive restaurant – in the very same private dining room Newsom's party occupied.

"Breed's spokesperson, Jeff Cretan, described the party as 'a small family birthday dinner,' comprised of eight people, but there's no word on who the other attendees were and how many households were represented."
San Francisco is full of champagne elitists, but even they are getting fed up. These elected officials are constantly saying "we" must sacrifice our time with family and friends in order to stop the spread, without that sacrifice extending in their direction. Breed was still playing this game at the Christmas holidays:
You have tried to justify your non science based lockdown, stating cases are down. Wrong. All services closed yet % + is up & cases are all concentrated in 1-2 districts ages 18-29. Gee, I WONDER how the virus is spreading. Private parties much? Thx for punishing the rest of us.
Thanks to Black Lives Matter's and Antifa's violent "protests" over the death of George Floyd, Frey is doing a horrible job of rebuilding from the ruins, especially with no federal funds to assist that. You broke it, you pay for it.
Frey and the Minneapolis City Council led the rallying cry to defund the police after the Floyd-inspired violence, where Frey allowed rioters to burn down the police headquarters.
Frey and the Council got their wish, cutting 8 million from the police budget. But that "Monkey's Paw" grant came with a huge surge in violent crime.
If Frey stays on track, he'll move up the list come next year.
5. Jenny Durkan (Seattle)
Not only does our third Coastie entry, Seattle Mayor Jenny Durkan, win the mid-slot prize, but she is fighting with Frey and our No. 4 entry for the award of Stupidest Mayor on the Planet.
Seattle has tolerated Antifa violence for years, thinking as long as it was isolated to certain areas, that it was all good in the hood.
When Black Lives Matter decided to up the ante and create an autonomous zone called CHOP, then CHAZ (Capitol Hill Autonomous Zone) in the middle of downtown Seattle, Durkan had nothing but high praise for this expression of
"first amendment rights, demanding we do better as a society and provide true equity for communities of color is not terrorism – it is patriotism."
Only after the radicals decided to protest at her house did she decide the protests and CHAZ needed to cease. Things had been going south fairly quickly, with rapes and murders piling up in the autonomous zone, but up to that point, to Durkan it was just one big "block party."
So what did the good Mayor Durkan do? She laid the blame for the fallout at the feet of her police chief Carmen Best, who happened to be the first woman of color to hold the position. After the Seattle City Council voted to slash Chief Best's salary in half, Best chose to resign.
My colleague Sister Toldjah wrote,
"The irony here cannot be overstated. In an effort to appease radical "Black Lives Matter" activists, the City Council chose to show their support for diverse black voices by punishing one for expressing her disagreement."
So much for true equity.
4. Ted Wheeler (Portland)
Portland Mayor Ted Wheeler and Jenny Durkan are almost neck and neck, but the idiot Wheeler gets a higher ranking for being the worse form of a cuck. And that's saying a lot when you have Minneapolis Mayor Jason Frey and the winner of the No. 1 slot in this mix.
Wheeler decided to march in solidarity with violent protestors back in July, and tolerated his own version of a CHAZ. When President Trump offered to send in the National Guard to help quell the unrest, Wheeler doubled and triple-downed on his hatred for Trump and refused help. Instead he sat back and watched as his citizens' businesses and the city were destroyed.
Wheeler has had BLM and Antifa mount perpetual protests at his condo building, where rioters actually entered the lobby of the building and occupied it.
It took over 100 days of violence and destruction of property for Wheeler to finally condemn it. Too little, too late.
3. Lori Lightfoot (Chicago)
Chicago Mayor Lori Lightfoot was one of the first passengers on the COVID Hypocrisy train. While she tweeted about "Stay Home, Save Lives" and threatened people if they broke the lockdowns and quarantine, she decided she needed a haircut.
My colleague Nick Arama documented her excuse:
" 'I'm on national media and I'm out in the public eye,' she stated.

" 'I'm a person who, I take my personal hygiene very seriously. As I said, I felt like I needed to have a haircut,' Lightfoot said. 'I'm not able to do that myself, so I got a haircut. You want to talk more about that?' "
It's not her fault she needs her roots done. How dare you question her authority!
Like Durkan, Mayor Lightfoot praised the Summer's peaceful destructive protestors—until they showed up at her house. Then she banned them, but only from her block.
"To quote Doc Holliday — or at least the Val Kilmer version of him — Chicago Mayor Lori Lightfoot's "hypocrisy knows no bounds".

According to the Chicago Tribune, the Chicago Police Department is under orders from the Mayor's Office that no protesters are allowed in the area of Logan's Square where the Mayor lives."
Lightfoot continues to be a regular passenger on the Hypocrisy Express, leading a celebration rally after Joe Biden declared his victorious win in the presidential election.
While she also continues to ignore weekend murders in Black neighborhoods, and blames them on… COVID.
But Lightfoot is part of the intersectional Left (Black, Lesbian), so in Chicago, at least, she'll always get a pass.
2. Bill DeBlasio (New York)
This was another almost neck-and-neck call, but Mayor de Bolshevik aka Marxist Mayor Marfan is still forced to take second string.
At the beginning of the "15 days to stop the spread", Mayor Marfan decided there needed to be a tip line to report New Yorkers who were not observing social distancing.
It went over as well could be expected, as my colleague Sister Toldjah reported:
"Here we are just a few days later, and the New York Post is reporting that the text line has been "flooded" with obscene photos, comparisons of de Blasio to Hitler, and links/photos to the reports of him going to the gym as other New York residents were told to hunker down."
De Bolshevik made a big show of painting a Black Lives Matter street mural in the wake of the George Floyd Summer of unrest, and he spearheaded the successful defunding of the police, while watching crime rates spike out of control as a result.
Marxist Mayor Marfan is a despised man, even by the state's governor, who is no peach himself. Democrat Max Rose called him the worst Mayor in the history of the country:
Apparently Mayor Marfan continues to double down on that title with pride, pretending to care by beclowning himself with videos about mask usage. While making plans to stiff the Orthodox Jewish community on getting vaccinations, even though he has personally blamed them for the COVID spread in the city.
You look up "Horrible Human" in the dictionary, and de Bolshevik's photo is more than likely next to it.
You look up "Useless Tool", and you'll find a picture of this West Coast treasure who took the No. 1 spot.
1. Eric Garcetti (Los Angeles)
Diarist Katlyn Batts said it best:
"The situation isn't any better on the west coast either, where Los Angeles Mayor Eric Garcetti's approach to the COVID-19 epidemic has only worsened many of the most pressing issues facing the city.

"Homelessness, for example, has long been a major problem facing Los Angeles. Mayor Garcetti has promised to address the issue, but he has come up short time and again in finding a true solution. The city pledged to house 15,000 of its homeless residents during the COVID-19 pandemic, but it has continuously failed to meet that goal.
While Garcetti referred to the homeless population as "horseshit" and has ignored the overflow of human detritus and waste that has filled every street and freeway underpass from Atwater Village to Woodland Hills, he has fixated on ensuring that every COVID-19 diktat spewed by Governor Hair Gel Newsom is enforced, even declaring that "snitches get rewards" to anyone who would report their neighbor for violating the Governor's "safer at home" orders.
While cutting off water and power from homes and businesses who refused to adhere to the orders.
However, Mayor Uselessness did show his concern for Angelenos by giving them a discount on parking violations. What a stand up guy!
Unless it comes to any male who was sexually harassed by his Deputy Mayor and advisor Rick Jacobs, that is. Then he doesn't know anything about it.
What Garcetti never failed to do was miss a moment to be in front of the cameras as the West Coast surrogate for the Biden-Harris ticket. He even had his hopes of riding the ticket's coattails to D.C., where his illusions of grandeur could be fully realized.
BLM-LA helped to burst that bubble. They labeled him a white supremacist, and protested in front of his house in order to tank any chance that Biden would consider him for a cabinet position.
The good news is that BLM-LA succeeded, so the rest of the nation has been spared Garcetti's abject incompetence.
The bad news is Los Angeles is still stuck with him.
What a way to be No. 1.
Decades of Democratic Rule Ruined Some of Our Finest Cities, They Destroy Everything They Touch
Loopy Left Reprobates…
Urban Blight: Filmmaker Michael Moore tweeted, "Flint has voted for Dems for 84 straight yrs" and wanted to know, "What did it get us?" He's actually on to something.
Don't drink the water in Flint, Mich. Federal and state officials botched a water supply switch there and ended up contaminating the city's drinking water with lead. It's a sad and infuriating story that has gone on far too long. It's not quite a humanitarian crisis — blessedly, we don't see many of those in this country — but it is a mess.
Of course, blame has been liberally tossed around. Republican Gov. Rick Snyder has been sued. Moore wants him arrested. (Obviously, there's a limit to Moore's ability to think clearly, and he reached it with his Flint tweet.) Some are convinced that the private sector is the villain, because, after all, isn't it always? The loopy left even says that the Koch brothers are at fault.
But let's backtrack to Moore's tweet. Flint is indeed a Democratic Party bastion. Don't its decades of Democratic dominance deserve some of the blame? It's the city's "Democratic rulers," Reason magazine's Robby Soave reminds us, who have "robbed city residents blind to pad the pockets of public sector unions." They've also been in charge as Flint has become one the country's poorest cities (the second poorest, says the Census Bureau, for a city of its size), and a haven for criminals — it's the most dangerous city in America, according to Business Insider.
Flint is not alone, though. America is awash with troubled, dysfunctional cities that have been electing Democratic mayors for decades.
Detroit last elected a Republican mayor in 1957. It is now the model of urban failure — it's recognized more for its poverty, crime, rot, and bankruptcy than the great cars that it turned out into the early 1970s. It is the poorest big city in the nation, with almost 40% of the population living below the poverty line. The website Law Street actually ranks Detroit ahead of Flint as the country's most dangerous city. Either way, it's clear that both cities have institutionalized crime problems.
Detroit is also a pit of political corruption. Just in recent years, one mayor, Kwame Kilpatrick, was convicted of corruption and sent to federal prison for 28 years, while building inspectors have been indicted on federal felony bribery charges and a former city council member was investigated in a bribery and kickback scandal.
Chicago's last GOP mayor was elected in 1927. The nation's third-largest city is home to some of the worst inner-city violence imaginable. More than 2,300 people were shot there last year, and nearly 400 lost their lives to homicides.
Its finances are just as grim. "Chicago is so broke," IBD contributor Stephen Moore explained months ago, "that its bonds are junk status, and Mayor Rahm Emanuel had to go hat in hand last week to the state capital, Springfield, for bailout money to pay the bills." Things have been rotten enough, Moore said, to send "a record number of people … fleeing Cook County, home to Chicago." Only a little more than half of the city's pension liabilities are funded.
St. Louis has been electing Democratic mayors since 1949. The Gateway to the West has become the gateway for the crime. Law Street says that it's the fourth most dangerous city in the country, Forbes says it's the second. It had the sixth-highest poverty rate among big cities in 2014.
The last GOP mayor of Philadelphia left office in 1952. A few years ago, Moore identified it as a favorite to follow Detroit into bankruptcy.
Both Baltimore and Oakland had Republican mayors as late as the 1960s. In the era of Democratic rule, both are now more well known for their crime and poverty problems than for their charm and character.
Newark, N.J., hasn't had a GOP mayor in more than a century. It was ranked as the fifth-worst city to live in in 2015. Detroit, of course, was first.
When Democrats are in control, cities tend to go soft on crime, reward cronies with public funds, establish hostile business environments, heavily tax the most productive citizens and set up fat pensions for their union friends. Simply put, theirs is a Blue State blueprint for disaster. Source
Porno-Funded Wikipedia Begs for Money from Its Readers to Keep from Going Bankrupt
Mike Adams wrote a piece in NewsTarget that sums up the history of progressives; they are amoral individuals that cannot manage their moral obligations. Put another way, most (progressives) have no moral compass; they are morally bankrupt.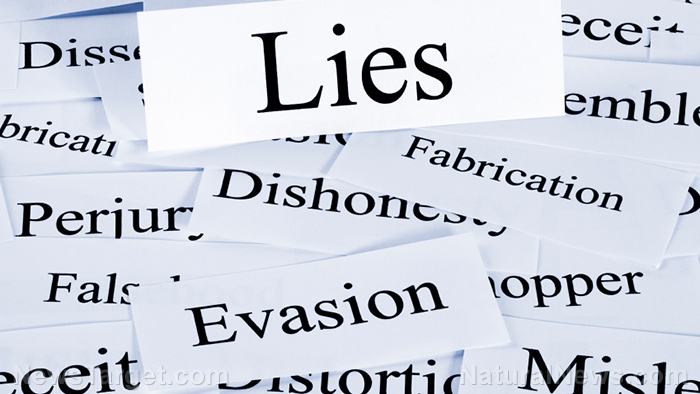 Yes, Jimmy Wales used proceeds from the sale of dot-com pornography to start Wikipedia. Targeting men who were looking for erotic trash online, "Bomis" was launched as a soft porn website, featuring sports cars and sleazy women as enticements, and that slowly morphed into "Nupedia," then finally warped into the pharma-controlled fake encyclopedia we all know today as Wikipedia. Read More
Source: HNewsWire ZeroHedge HNewsWire HNewsWire HNewsWire HNewsWire HNewsWire
StevieRay Hansen
Editor, HNewsWire.com
Watchmen does not confuse truth with consensus The Watchmen does not confuse God's word with the word of those in power…
Dr. Hotez From The PITS of Hell… Dr. Death 'Scientists' As Hate Crime… Physicist Richard P. Feynman once said "Religion is a culture of faith; science is…
Read More
We make every effort to acknowledge sources used in our news articles. In a few cases, the sources were lost due to a technological glitch. If you believe we have not given sufficient credit for your source material, please contact us, and we will be more than happy to link to your article.